ANTIVIRUS FOR MAC - COMPLETE VIRUS PROTECTION
Reliable protection against bugs, virus, Trojans and malware for Mac OS X based systems.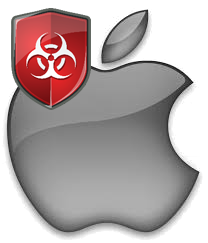 Live protection provided by On-Access scanning
In-built scheduler allows you to initiate scanning at convenient timings
Detects, blocks and eliminates viruses from Mac laptops and desktops
Quarantines suspicious files to prevent infection
Frequent, automatic updates of virus definitions
Easy to use automatic features keeps the antivirus running in the background
Why choose Comodo Antivirus for Mac systems?
Comodo Antivirus for Mac protects your computer from harmful attacks with unique leading edge technologies. It uses the latest virus definitions; cloud based scanning, automatic virus quarantine features and prevention methods. For whatever purpose, you use your Mac, Comodo protects your investment in applications and the data that is important to you personally or professionally. Comodo Antivirus for Mac, features on-demand scanning, real time protection and protection against zero day malware. The free version is fully functional and is not time limited, as with other vendors. You can scan viruses, compressed zip files, get in-depth analysis reports, schedule automatic scanning and access exclusive features with the user friendly interface.
Comodo Antivirus for Mac - Exclusive Features
Automatic updates on the latest virus definitions to protect against latest threats
Easy drag and drop to dock icon, features to scan suspicious files instantly
No unwanted popups, no alarms or user decision making queries
Install and let go, designed for beginners and professionals
System Requirements
Supported Operating Systems
Mac OS X 10.4
Mac OS X 10.5 (Client and Server)
Mac OS X 10.6 (Client and Server)
Minimum Hardware Requirements
Mac Intel i386
Mac Intel x86_64
Easy and User-friendly Interface
Designed with both beginners and advanced users in mind, Comodo Antivirus for Mac offers a user friendly interface providing instant, reliable and proactive protective mechanism.
On-access Scanning
Real time scanning solution which periodically verifies each and every program, file or application to ensure they are virus-free before accessing them.
One-click Scanning
Scanning made easy with a single click! Open the Comodo Antivirus for Mac interface, click the dedicated on-demand button and scanning will commence. There is no complex decision making.
Instant Scanning
Dedicated scanning feature allows you to drag and drop suspicious files or folders into the CAV dock interface so that they can be analysed in-depth.
Personalized Protection
Schedule scans to run at the most convenient time. Easy to customize to suit your individual user preferences.
Quarantine Feature to Isolate Suspicious Files
Suspicious files and programs are analysed thoroughly to ensure no threats harm your computer. Virus, bugs, trojans and spyware if found will be quarantined for further analysis.
Real-time Access to Updated Virus Definitions
Cloud based real-time access to virus definitions are always up to date. This allows Comodo Antivirus for Mac to identify the most recent threats immediately for an ultimate protection.
Unique 'Slider' - Change Security Level Easily
No complex decision making! No in-depth custom settings page! Simply use the unique slider module to change between different security levels
Why should I install antivirus software on my Mac?
Hacker threats against the Mac OS has been increasing due to its popularity and changes made. It is more user friendly and hence more vulnerable. Mac is now prone to the same type of virus, bugs, malware and spyware that makes Windows PC vulnerable. A virus can slow down your operations, corrupt or delete important data. Hence using an antivirus software for Mac computers is a must.
What makes Comodo Antivirus for Mac more efficient than other products?
Comodo Antivirus for Mac is specifically designed to protect the architecture of the operating system which is significantly different from a Windows PC. Comodo provides real-time scanning, quarantine tool, up-to-date virus definition, frequent online updates, easy user interface and completely virus detection plus deletion solutions.
Can I scan individual files and folders in my Mac?
Yes, you can. Offering users the freedom to scan suspicious individual files, programs and applications, Comodo Antivirus simplifies the process. All you have to do is drag and drop the file to the CAV icon found in the dock and scanning will commence. Detailed reports will be generated once the process is complete.
How does Antivirus for Mac protects me?
Combining the best, state-of-the-art features available, Comodo Antivirus for Mac provides you complete protection by prevention, detection and the ability to delete even the most malicious malware of all. It's highly efficient, reliable and provides a hassle free computing experience while securing your data.
What does 'quarantine protection' offer?
Whenever a malicious program or file is detected, the same will be sent to a quarantine mode for further analysis. All suspicious activities will be thoroughly analysed in the isolated environment before it gains access to your Mac.
How does 'personalized protection' help me?
This feature allows you to customize your experience. You can schedule scans to analyse your folders, files and programs at the most convenient time. The option allows users to avoid unwanted interruptions and pop ups, improving PC performance and your productivity.